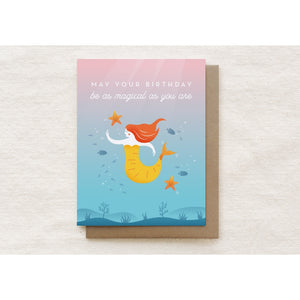 May Your Birthday Be Magical Greeting Card
Company | Quirky Paper Co. | Vancouver, B.C.
Quirky Paper Co. is a line of cheeky, cute, and colourful greeting cards and paper goods created by Cheryl Loh in Vancouver, BC, Canada. Their products are created with the goal of inspiring joy and connection in everyday life with ideas that are funny, playful, and of course, quirky!