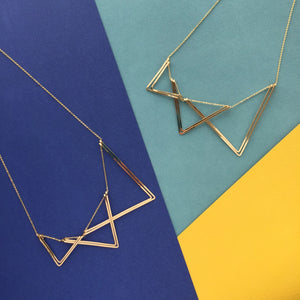 Sails Necklace
L. Greenwalt Jewelry | Portland, Oregon.
Sails Necklace - By L.Greenwalt Jewelry
Formed and forged pendant, lightweight and easy to wear.
Pendant metal options are: ~14K Gold-Fill (featured) ~Sterling Silver ~Sterling and Gold-Fill Chain options are: 14K gold fill sterling silver
Chain lengths: 16.5" (featured) 20"
Clasps are gold fill or sterling silver lobster clasp.